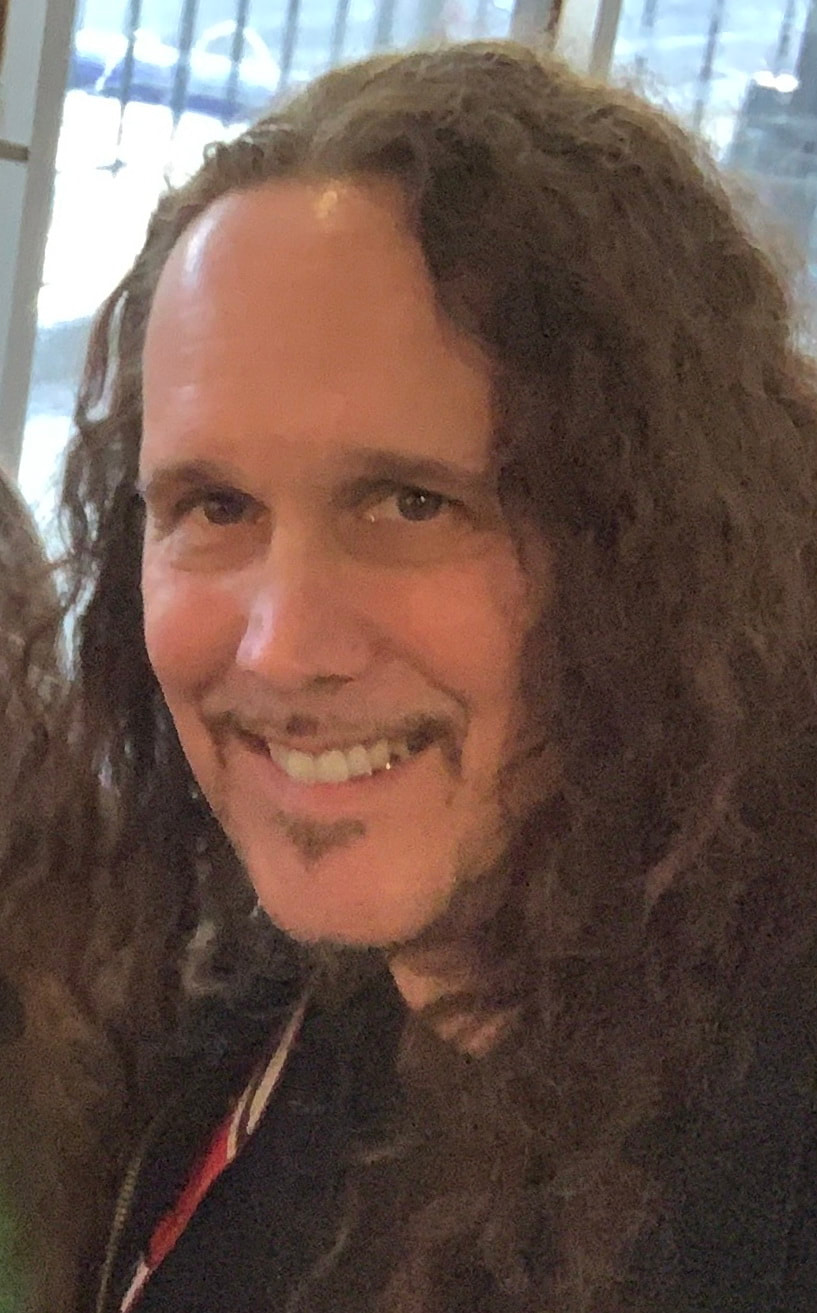 Purple Mountain Music's state of the art studio offers consistently high standards for both quality of sound and the capture of musical performances. They strive to give their clients a recording experience that they can look back on with pride in what they created and what that music represents to them.

Owner and producer, John Neil Martin, has been a student of the art and craft of music since the age of six, when his parents noticed his ability to pull music from the keys of his Grandmother's old piano. His love of music had him creating ping-pong recordings before he was ten years old, his first exposure and understanding of multi-track recordings. By fifteen he was writing his own music, playing in a basement band in high school and working as a session musician, having already studied piano, drums, violin and guitar.

While still in high school, Bob Cook, the station manager at WBKY FM (University of Kentucky's Classical/Jazz radio station) recognized John's talent and potential, and hired him to work at the station. Initially hired to do transmitter checks and tape editing, John quickly became their recording engineer, turning down the offer to become a disc jockey, preferring the behind-the-scenes work. This passion for sound and sound design has been the foundation of a lifelong commitment to understanding all aspects of music and continually developing his skills as a musician, entertainer and producer.

Accepted into the music program at Western Kentucky University, John pursued a double major in piano and guitar, before moving on to Transylvania University and, again, majoring in music performance. While back in Lexington he majored in piano with a minor in composition, and started working in recording studios. He spent a lot of time jamming, writing and recording with other Lexington artists such as Troy Gentry (Montgomery Gentry), Tim Chewing (Shania Twain, John Michael Montgomery, Richard Marx) and Paul Martin (Marty Stuart, Oak Ridge Boys). Near the end of his studies, the band John played keyboards in signed a record deal. Life on the road as a touring artist had begun.

After several years of touring, Sonny Moorman signed John to a publishing deal with Group Effort Sound Studios in Cincinnati, writing songs for Taylor Dayne, under producer Rick Wakeman, among others. After a few years of focusing on song writing, John started his own studio, Mount Echo Studio, collecting and embracing the analog equipment that many studios were moving away from as more digital production took over. The quality of the sound of the demos John produced for his band began to catch the attention of other artists and requests began coming in for his recording services. After years of touring and travelling, the demand for his skills as a producer led to a natural transition to work full-time as a music producer. When not recording others, John blended his talent for writing and recording, creating ads and rock/dance music for the Cincinnati club scene.

Upon Sonny's departure from Group Effort, John signed Sonny to a development deal under Mount Echo. An EP they created was showcased at the Crossroads Music Festival in Memphis, where their music caught the attention of Gary Hardy who had recently reopened the iconic Sun Studio. Impressed by what he heard, Gary wanted to work with them, and after several months of commuting between Cincinnati and Memphis, John was asked if he would relocate to Memphis to run Sun Studio Beale at the newly acquired space at the historic Old Daisy Theatre. Seeing the opportunity, and being made a partner, John accepted the offer and moved, with his six-man team, to Memphis.
Heavily influenced by the creative, organic style of Daniel Lanois and having studied the artistry of George Martin, producer for the Beatles, at Sun, John worked with a number of artists and bands, honing his skills and continually experimenting with sound design and techniques. Having the opportunity to know and spend time with Shelly Yakus, chief recording engineer for Tom Petty, gave both direction for, and validation of John's love for experimentation with sound. Some Sun Studio highlights included engineering on Billy Lee Riley's Grammy nominated album, 'Hot Damn' and Marty Stuart's album 'The Pilgrim' which won Nashville Music Award for Best Country Album of the Year in 2000. He also produced for a host of bands and artists, including critically acclaimed "Full Blown Possession" for Sub Pop Records, the last album for The Grifters. John also worked on the soundtracks for Chris Carter's "Millennium" TV series and Mike McCarthy's "Sore Losers".

Having built a substantial regional and national following, John made the decision it was time to move his family to Nashville. The demand for his services remained high, and for a time meant a continuing commute to Memphis studios, including freelance work at Ardent Studios. The call to open his own room in Nashville was answered in 2004 when he had the opportunity to purchase the SSL 4064 G-Plus studio board from Unique Recording Studios in New York. Purple Mountain Music was born.

Purple Mountain Music is located 30 minutes from Music Row, in a space that John designed specifically to meet the needs of his equipment and his clients. John's intent has always been to bring a higher level of production and mixing to independent artists than was previously accessible. Alongside his success with making records at Purple Mountain, John, who is an expert level programmer for the Synclavier Music System, also does post production work and writing for film. His word-of-mouth success as a producer has positioned him to now be able to pick projects where he's involved in the writing as well, to ensure the passion and love for writing that brought him to music is honored.

John feels that the best producers and composers understand every element of music. He recognizes the value of not only having mentors to learn from, but also the importance of training to turn raw talent into mastery. He believes it's important to learn and know all the rules of music, so you know how and when to bend them. A composer, first and foremost, John composes music in almost all genres including orchestral, part writing and chamber music as was required in university. Training and structure aside, John believes that when writing, the best moments are those when the song comes to you and through you, seemingly writing itself, a phenomena John Lennon expressed as "channeling".

John's compositions have been featured in short films and series, as well as advertisements for television, radio and in store play. His custom recorded compositions became familiar sounds in Cincinnati and throughout the region. Creating promotional features for several area businesses eventually led to national opportunities. These included composing and producing music for the Clinton-Gore Presidential campaign radio spots, as well as scoring a short film for NASA. A song John wrote and recorded with his band, Lost Youth, was chosen for sync in a short film by House of Commons Films, which saw play at the Cannes Film Festival. Another, 'One Mile at a Time', saw placement in the web series "American Zombies" and many have been used in numerous recording artists releases.
The sound design accomplishments of Ben Burtt ignited the passion John already had for sound design. Following and studying that master's technique inspired John to learn to write code to program the Synclavier, a feature offering at Purple Mountain. Sound design remains one of his favorite things.

An experienced co-writer, John brings true collaboration to each piece being created, giving the best of himself to the work, while simultaneously drawing the best from those he works with. One of his greatest gifts is his ability to see the potential in both the artists he writes with and the songs being born so clearly, that the artists begin to see it in themselves. He openly and willingly shares his years of experience, and is a legacy to his own mentors. A lifelong learner of all aspects of music, and the production thereof, his music and sound has been influenced by old-school icons including John Lennon, Jimi Hendrix, Eddie Van Halen to name a few.

John is a multi-instrumentalist (guitar, bass, piano, drums, synths and more) who is able to step in, as needed, to bring the best to the work being done. His dedication to vocals has seen him study at the Cincinnati Conservatory of Music, Morehead State University and study under the guidance of Elizabeth Sabine. This has not only developed him into a skilled vocalist in his own right, but as importantly, allows him to connect with the artists he works with, drawing the best possible performance out of them.
​
An expert in world class digital and analog recording techniques and equipment, John prides himself in the attention to detail of every aspect of each recording session. From how the equipment has been set up and tuned to the room, to the extra measures he takes to ensure that his clients are comfortable at each stage of production, John's relaxed and encouraging demeanor ensures that the vibe at Purple Mountain guarantees that the quality of experience is as high as the quality of the music he and his clients are creating!
---

| | | |
| --- | --- | --- |
| | Edit this text to make it your own. To edit, simply click directly on the text and start typing. You can move the text by dragging and dropping the Text Element anywhere on the page. Break up your text with more than one paragraph for better readability. | |